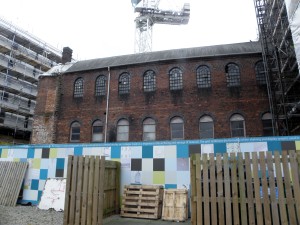 Myself and fellow Birmingham Conservation Trust (BCT) volunteer Katie Hughes are currently taking part in the Heritage at Risk Survey of the Jewellery Quarter and this is a blog about our experiences so far as volunteers for the project.
About Heritage at Risk (HAR) survey.
BCT in partnership with the Birmingham City Council have been commissioned by English Heritage to carry out a pilot survey of the Grade II listed buildings in the Jewellery Quarter. There are 207 listed buildings in the Quarter Conservation Area, and the main aim of the survey is to provide an assessment of the state of repair of these buildings and to prioritise those most at risk.   The HAR survey is currently running as a pilot project and the Jewellery Quarter was chosen as one of several initial projects across the country that are being used to test the project and its recording software (others are being undertaken in: Cumbria, York, Derbyshire and Worcester).  English heritage will then hopefully launch their national project for the HAR survey, which will eventually lead to all Grade II buildings in England being surveyed by volunteers. This will be no mean feat as there are currently over 350,000  listed buildings in England!
The volunteer process.
Myself and Katie are part of a group of twenty or so volunteers that are involved in the Quarter project. Earlier in March, after the initial application and information meetings, we then split up into small groups to undertake some training about the project.  We time spent learning about the important architectural features of the Jewellery Quarter buildings, and in how to make a judgement on the assessment categories.  Indeed, the survey itself covers assessment of several categories such as, wall structure, architectural features, windows/doors, roof and rainwater goods, with each category ranked from Good to Very Bad.  It was really helpful to be led in the training by  John Somers who had already undertaken survey's in Hereford. He did mock assessments with us and gave some great tips and advice.  After gaining as much knowledge as possible to complete the project, we then got into pairs and small groups and were assigned a share of the 207 buildings.
Our buildings.
We were allocated some really interesting buildings on Caroline Street, Charlotte Street and Constitution Hill and I'll run through some of the best and worst and our most favourite buldings along with main problems encountered.
One of the worst building we assessed was the Canal Warehouse off Charlotte street (on the site of the old science museum). This building is now completely derelict, however, it will soon become one of the success stories, as it part of the Newhall Square development, which means it will be getting a complete renovation very soon. The plans look great for this: Canal Warehouse
The two best buildings were those that had been renovated into flats, the House of York and 9-10 Caroline Street. These have both received recent attention, so maintenance and repairs are fairly good.  The buildings are also fully occupied, unlike many of the other more neglected buildings.
Katie's favourite building was the "Red Palace" (1896), it was a coincidence that we got this one as Katie had already done lots of research on this for her BCT blog on terracotta buildings in Brum: Katie's Blog.   This building is simply fascinating it is a wedge shaped building with an ornate tower on the corner which is a memorial to Lord Roberts of Kandahar. The tower is reminiscent of something out of a Brothers Grimm fairytale!  We didn't see her on our survey but perhaps Rapunzel is trapped up there!
I personally really liked the Hen and Chickens pub, which has really beautiful architectural details. This provides a good example of how the use of a building  affects  its state of repair. The following photos show that above the Hen and Chickens pub the building is in a much better state of repair than above the take away restaurant next door. The upstairs of this side of the building appears to be derelict, which is great for the pigeons making their home there but not so great for the future of this building!
Overall our buildings from the outside all looked structurally sound, with most just needing maintenance, cleaning, and window and roof repairs.  We didn't assess any of our buildings as being "at risk" overall.  However, the following photos show some of the main problems we found:
Missing Pointing Work,  damaged and dirty brickwork.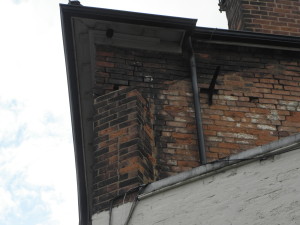 Boarded up, missing or cracked windows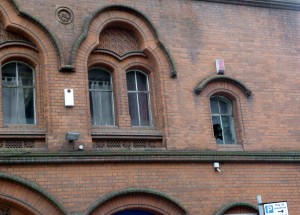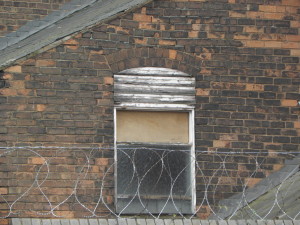 Biological growth on roof or around rainwater goods  (nearly all of the buildings had this even the better ones!)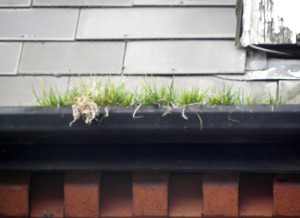 As the above photos indicate, it is easy to see how,  with continued lack of maintenance,  a building could quickly deteriorate to become "at risk".   This is why the HAR survey is so vitally important, as issues can be picked up and dealt with before it becomes too late .  Indeed, with more attention and maintenance the buildings we assessed that had issues could be transformed and put back into great shape.