---
Board of Trustees
Birmingham Conservation Trust is a charity which is governed by a board of
up to thirteen Trustee Directors.
---
Trustee Directors (in alphabetical order):
Chair
---
Christine Cushing
Christine was born and bred in Birmingham, and since retiring from Toye & Co, one of the oldest and largest manufacturers in the Jewellery Quarter where she was the Design and Marketing Manager, she continues to love the city's industrial history and more specifically, the JQ, and has been a volunteer tour guide at the Coffin Works since it opened in 2014.
Christine is a Trustee, and Past Chairman, of the Birmingham Civic Society and a Governor of Chandos Primary School in Highgate.  During 2014-2015 she was a member of Birmingham Cathedral's Tercentenary Committee, leading on its Heritage strand.
---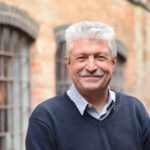 Richard Garside
Richard's love of architecture started as a small child and led him to study at the Birmingham School of Architecture.
After becoming a fully qualified architect, Richard joined Associated Architects where he worked as Project Architect on the restoration of most of the west side of Malt Mill Lane, Alcester.  This was a 20 year project which involved saving half a dozen 15th century timber frame buildings as well as many 18th and 19th century ones from years of neglect.
For two years in the mid 1980s, he ran the practice's Cyrpus office providing good design and project delivery services primarily to the British Armed Forces.
During the 1990s, Richard ran his own practice which allowed him to understand the many practical and commercial issues involving the conservation of built heritage.
In 2007 he joined Broadway Malyan and was made an Associate in 2011.
---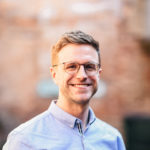 Jack Hanson
Jack is a heritage consultant based in Birmingham but operating across the United Kingdom. Working for Locus Consulting, Jack engages with stakeholders across the private and public sectors in support of positive approaches to managing the historic environment. He is fortunate to have gained experience in a diversity of projects, including developments ranging in scale from individual listed buildings through to major housing schemes, and the delivery of flagship projects for both national and local government organisations.
In late 2018 he fulfilled a long-standing ambition to set up shop in the Jewellery Quarter, leading Locus Consulting's expansion across Birmingham and the West Midlands. The company is proud to call the Coffin Works "home", as one of its newest tenants.
---
Seb Lovell-Huckle
Seb
 is an arts marketer who made Birmingham his home in 2013. Now the Marketing Manager for Birmingham Contemporary Music Group, he has held roles at the City of Birmingham Symphony Orchestra, City of London Sinfonia and Royal Philhamonic Orchestra.
He has always had a passion for heritage and  the architectural past, the way it has shaped communities and their stories.
---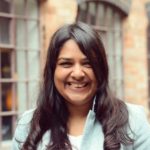 Gurminder Kenth
Gurminder Kenth is an experienced museum professional who has worked in heritage for 16 years, working in Birmingham's cultural organisations from the Ikon Gallery to Aston Hall and currently working as Museum Manager at Birmingham Museum & Art Gallery.  She has worked in roles from front of house to exhibitions, project management to people management with operations being at the forefront; bringing a wide ranging experience to the Trustee role.  Gurminder also has national expertise to draw on, having attended the Clore Short Course, is a member of the Museums Association, the Colmore Bid Outstanding Places Working Group and the Women Leaders' network.
Gurminder has a long term interest in profiling the heritage of Birmingham and the Midlands, bringing it to a wider prominence and is looking forward to working with the Trustees in ensuring the advocacy of the city.
---
Benjamin Parker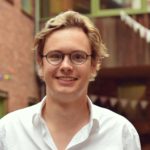 Benjamin started out in archaeology and worked in the museums' sector before moving to Heritage Trust Network as their Development Officer for England.   As HTN are tenants of the Coffin Works, Benjamin developed a passion for the site and the work of BCT.
In 2019, he moved to Historic England as a Heritage at Risk Officer for the Midlands where he is working proactively and creatively with owners, local authorities, statutory bodies, building preservation trusts, developers and funding bodies etc. to promote a sustainable and viable future for historic assets on the HAR Register and advise and implement strategic and project-based solutions for Heritage at Risk.
---
---