Birmingham Conservation Trust is a charity which is governed by a Board of up to thirteen Trustee Directors, three of whom are Birmingham City Councillors. One of those councillors is the Chairman of the Board.
Chair:

Cllr Bob Beauchamp
Bob is the elected Conservative Councillor for the Erdington Ward.
Trustee Directors:
 Jane Arthur
Jane is a museum professional with over 30 years experience of working in the museums, heritage and cultural sectors.  She has been based in the West Midlands since 1985, firstly as Keeper of Decorative Art at the Potteries Museum & Art Gallery, Stoke on Trent to 1991, then as Assistant Director (Collections) at the West Midlands Regional Museums Council to 1997.  From 1997 to 2007 Jane was Head of Collections and Deputy Director for Birmingham Museums & Art Gallery where her achievements include the Museum Collections Centre, developing regional collections-access programmes and partnerships with national museums and the academic sector. Jane now work as a freelance consultant specialising in organisational change, collection development, standards and access.  She has a background in museum standards and is a member of the Arts Council England Museum Accreditation Committee and a member of the Museums Association's Ethics Committee.
 Jason Ashman
Jason is a Financial Planning Manager whose love of Birmingham's architectural heritage can be traced back to many a midnight tour of the Birmingham's old science museum in the 1970s where his grandfather was a security guard.  The atmospheric feel of walking around an old building crammed to the gunnels with old machinery, steam engines, bicycles, guns and aeroplanes is still something that takes him straight back to his childhood.
This passion for anything old led Jason to undertake the refurbishments of a couple of terrace houses and in 2011 he joined the Board of the Trust so he could help preserve some of Birmingham's remaining architectural history for his children.
Carol Bowsher
Carol has extensive experience within the Heritage and Cultural Sector with expertise in strategic and business planning, management and audience development. Having worked in museums in Sandwell, Wyre Forest, Birmingham and Ironbridge, she was also Programme Manager in the West Midlands region for the government's groundbreaking initiative 'Renaissance in the Regions'. She supported the Board in bringing inward investment in excess of £40 million and delivering transformational change in areas as diverse as audience and collections development, access, governance and skills. Carol is currently working in learning and access for the University of Worcester engaging audiences with the history of the former Worcester Royal Infirmary and encouraging interdisciplinary collaborations in medicine, science, arts and health.
Her passion for the built environment stems from post graduate-studies in 18th and 19th Design and Architecture. Having completed an MA in Museum Studies in 1995, she became a Fellow of the Royal Society of Arts in 2010 for her contributions to the museums sector. Carol is also a Committee member of the Friends of Lightwoods Park and House, an HLF funded initiative.

Councillor Carol Jones
Carol is the elected Liberal Democrat Councillor for Stechford and Yardley North Ward.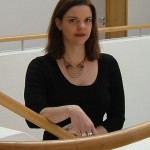 Jennifer Price
Jennifer is a Property Developer specialising in sustainable, urban regeneration. After 12 years of project management in other industries, and a spell studying environmental science combined with hands-on conservation research, she decided to apply her passion for sustainability to her love of buildings and joined the property industry as an urban regeneration specialist. History and the built environment fascinate Jennifer – despite all the technological advances over the years she still does not believe we are creating anything today which can rival the historic buildings of the past and she hopes her role as Trustee will enable her to be a part of keeping that history alive.

 Councillor Keith Linnecor
Keith is the elected Labour Councillor for the Oscott Ward.
William Liley
William is a Housing Association Professional, leading on developing social and community enterprise. He is also a non-executive director of the Birmingham Mental Health Consortium. As a qualified fundraiser and business development specialist, Will is excited to support the Trust develop a long term and sustainable future in conserving and revitalising Birmingham's most historical buildings.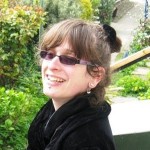 Rachel Cockett
Rachel is the Partnerships and Performance Manager for Birmingham Museums Trust; a business management post responsible for strategic programme delivery, developing and maintaining partnerships, and regional and national networks.  She lives in Worcestershire where she is also a Trustee for Hartlebury Castle Preservation Trust. In her spare time she visits museums, galleries and heritage venues a lot! Rachel loves the potential of social media and looks forward to developing @BirminghamCT alongside other social media. She is especially interested in how we develop the online and offline roles and profile of the Coffin Works alongside the work of Birmingham Conservation Trust.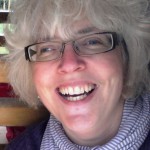 Jenni Waugh
Jenni is a freelance consultant working for museums, archives and heritage organisations, helping staff to build their public profiles and develop new audiences.  She is also a member of the National Trust Regional Advisory Board.
Having worked for many years with heritage organisations to develop their marketing skills using techniques she  learnt when working for the BBC, Jenni is very much looking forward to working with the volunteers and staff to broadcast BCT's name and achievements as widely as possible and to encourage other residents of Birmingham to appreciate and protect their local treasures.