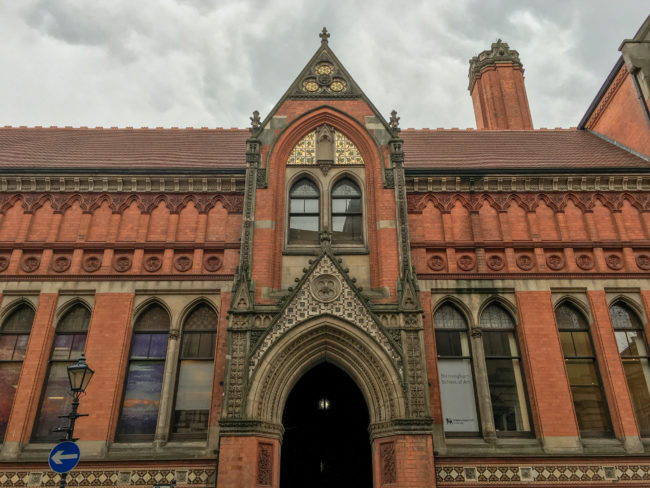 Today's Friday photo is the ornate main entrance porch to the Birmingham Municipal School of Art.
The building was designed by J. H. Chamberlain of Martin & Chamberlain architects, it was the last building he would design before he died in 1883. The site was given by William Barwick Cregoe Colmore, with the foundation stone laid on 31t May 1884 and the school opened in 1885.
The Victorian gothic style is constructed of red-orange local brick from Adderley park and grey Derbyshire stone dressings. It features beautifully rich decoration, naturalistic ornaments, stonework leaf patterns and brilliant gold mosaic backgrounds.