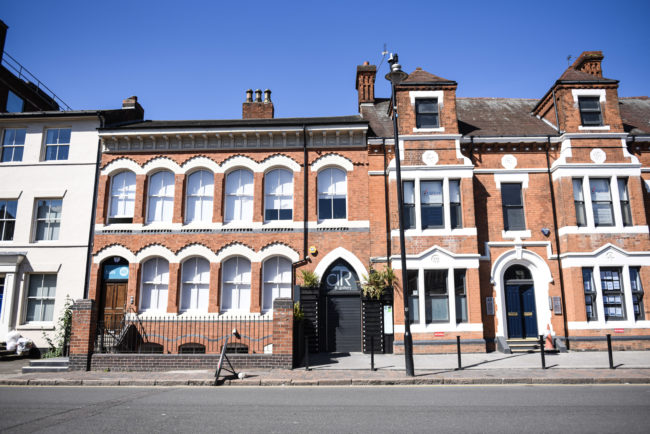 Yep. I'm still in the Jewellery Quarter which is probably to be expected by now. I will venture out of its boundaries soon – I promise.
This week's Friday Photo is definitely a building you've most likely walked past but maybe never looked up. Now a trendy bar and art gallery called Ana Rocha, this historic, purpose-built manufactory dates from the 1880s and is very much a typical Jewellery Quarter building which was used by artisan jewellers and manufacturers. The Kelly's Directory records the building as being occupied by jewellers and watch manufacturers in 1886 but the property saw a range of trades being carried out here, including 'paper merchants', 'gold ring manufacturers' and no surprise here, a metal-pressing firm. Also known as 48 Frederick Street, it is a Grade-II listed property built in the Venetian-Gothic style, a type of architecture which was popular in Birmingham in the nineteenth century.
The building was vacant from 2010, until it was turned into a bar in 2016. The bar's definitely worth a visit if you haven't been before, but standing outside and looking up and admiring the building is perfectly fine too…and possibly underrated!