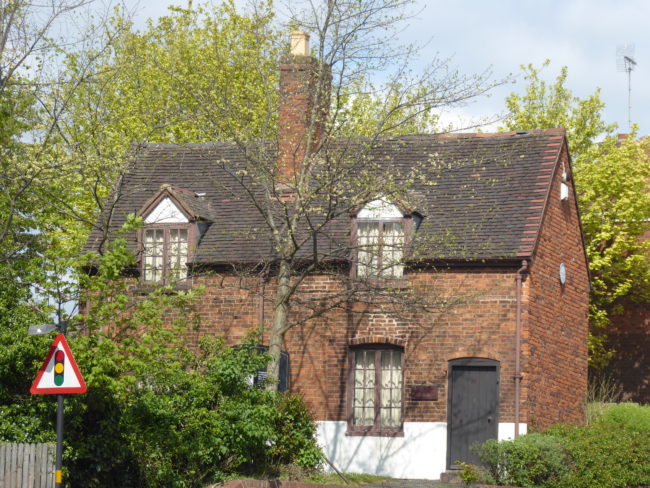 Bishop Asbury Cottage, Great Barr
It's a tiny brick cottage, built c.1700 and used as a family home until the 1950s. It was home to Francis Asbury between 1746 and 1771. You probably don't know his name but millions know him as Bishop Asbury, an Englishman who stayed in America after the revolution to lead the Methodist Church.
The cottage was originally one of a terraced pair. The missing cottage would have been on the right as seen in this view and was demolished when the adjacent Newton Road was widened. Local wisdom at the time said the wrong cottage had been knocked down! Sandwell Museums are the current guardians and are confident that the correct one was saved. It's (just) possible to wander in the garden around the cottage and forget the busy dual carriageway a few feet from the front door.
I was fortunate to visit the cottage on one of its occasional open days as a museum. It's remarkably modest inside with just a few rooms, one fireplace and no running water. Timber beams support the ceilings and the attic rooms above. Francis Asbury knew no other home during his life. He arrived there as a 1-year-old with his parents and left to become a travelling preacher across England's colonies in America, never to return. Read more at https://sandwellmuseummusings.home.blog/