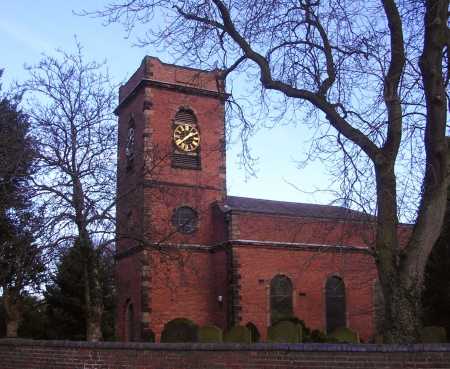 When is a Church not a Church? When it's a Chapel.
The Old Church in Smethwick was originally built as a chapel of ease. It saved weary parishioners from making to the long walk to the parish church of St Peter in Harborne from the little farming settlement of Smethwick on their day of rest. The chapel and an adjacent school were gifts to the local people from Dorothy Parkes, a local landowner who died in 1728 without heirs and left detailed instructions in her will on how her estate should be settled with a trust fund of £800. When the larger Holy Trinity Church was later built about a mile away, Parkes' Chapel became the Old Church.
Consecrated in 1732, the church sits within a graveyard that was enlarged several times from 1 to 4 acres as the nearby population grew with the arrival of industry and canals. The adjacent Old Chapel Farm survived until 1927 when it was sold for council housing. I'm pleased to say the Old Chapel Inn next door is still in business – allegedly established by the same builder who built the chapel. He recognised the potential market for post-sermon refreshments.
The red-brick exterior may not promise an architectural feast but it's a pleasing early Georgian design. Once inside it's possible to appreciate the stained glass windows which include the work of designer Florence Camm. She and her brothers Robert and Walter studied at Birmingham School of Art and made the nearby workshops of T.W. Camm famous across the world. You can see more of her work in the industrial gallery of Birmingham Museum and Art Gallery.