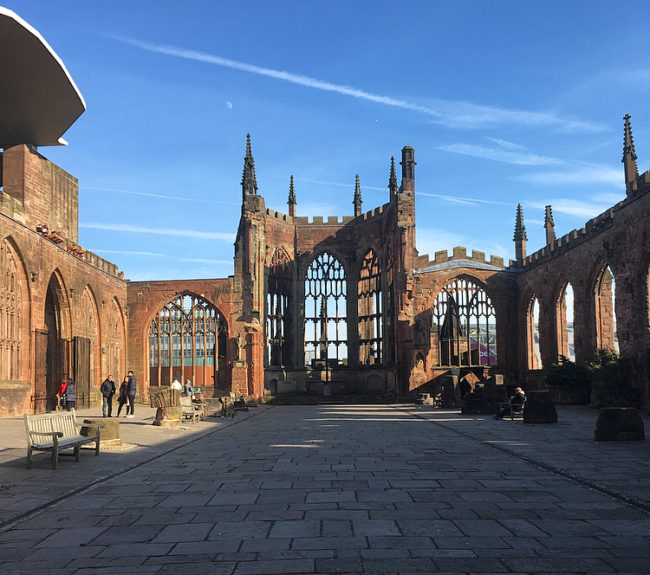 Today's Friday photo is from our West Midlands neighbour, Coventry. On a recent day trip I couldn't resist taking a photo of the hugely interesting Coventry cathedral. The image is of the ruins of the 'old' cathedral, which was originally the Medieval parish church of St Michaels. The majority of the structure was built around 1300-1400, but only consecrated as the cathedral of Coventry when the new diocese was created in 1918.
During the Second World War, on the night of November 14th 1940, the cathedral along with most of the city was destroyed by bombs dropped by the Luftwaffe.
A decision was made to preserve the ruins as a poignant reminder of the folly of war, whist building a 'new' cathedral adjacent (just about visible to the top left of the image). The new building is also a sight to see. The architect Sir Basil Spence collaborated heavily with artists and craftsmen, and as a result the building is really quite beautiful, with regards to its spatiality and its detailing, particularly the colourful stained glass shining out between the sandstone.