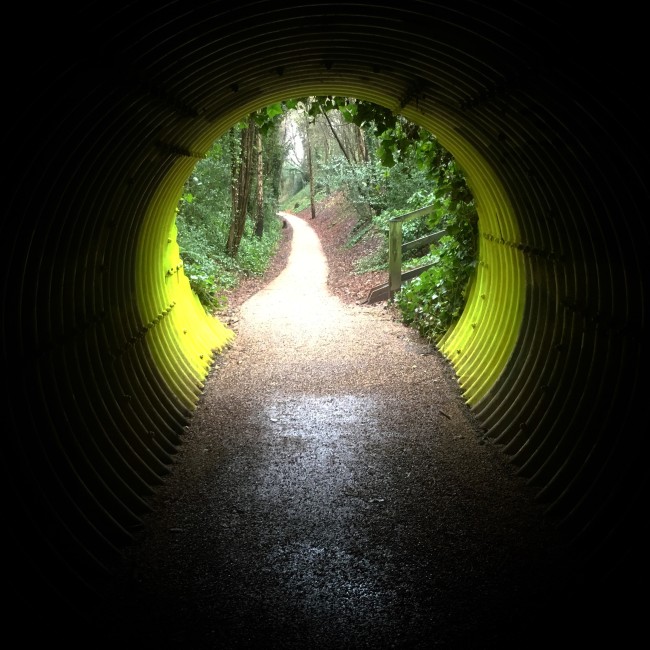 Today's Friday photo is of a section of Harborne walkway, close to the former site of the demolished Hagley Road train station. Part of the footpath, which opened in 1981, follows the track-bed of the old Harborne railway line that connected Birmingham city centre with the suburb of Harborne.
The short railway line was originally intended to connect to the Halesowen and Bromsgrove Branch Railway but only the 2.5 miles to Harborne were ever built, with three intermediate stations: Icknield Port Road, Rotton Park Road and Hagley Road. It opened to passengers on the 10th of August 1874, though by 1923, passenger numbers had fallen due to competition with other forms of transport. It closed to passengers on the 26th of November 1934 but remained used by freight trains until the 4th of November 1963, on which date the line finally closed and the tracks were lifted.
The original track bed was raised considerably when the walkway was created. None of the station buildings have survived, though there is still the telling 'Station Road' at the Harborne terminus and not far from the photo location, the ramp from the Hagley Road still exists, running down to where the station platform was located.