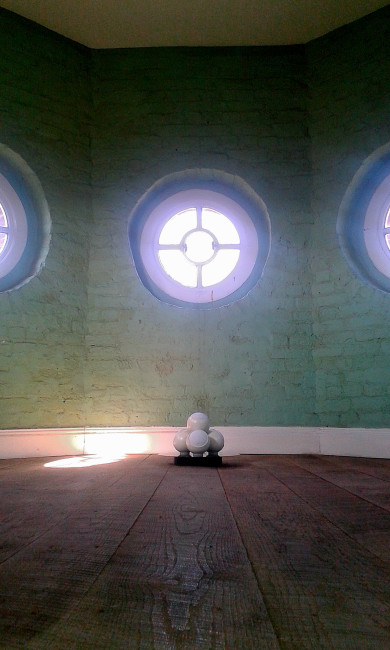 This weeks Friday photo is of Perrotts Folly.
The red brick, grade II* listed, folly is situated on Waterworks Road in Edgbaston, overlooking Edgbaston reservoir. The author JRR Tolkein lived near by and spent much time in Birmingham growing up. The folly, along with the Victorian stack of the Edgbaston waterworks, are often thought to be the inspiration for the 'Two Towers' in JRR Tolkeins The Lord of the Rings trilogy. The folly was built in 1758 by John Perrott, a local landowner, in the centre of his hunting park. His reasons for building the folly are still debated; whether it was to spy on his unfaithful wife, look over her grave or purely as a status symbol for entertaining. In 1884 the building started to be used for weather observations and became the Edgbaston Observatory. It was finally vacated in 1979 and since then, the building fell into disrepair. Initial repair work was completed in 2005 by Birmingham Conservation Trust, with the aim to make the folly structurally sound having been included on the 'Buildings at Risk register'.
The building is now owned and managed by the charity Trident Reach who bought it in 2013 for £1. The charity needs to raise £1 million to convert the folly into a community venue for art exhibitions, social events and groups. Having taken the decision not to turn it into a tourist attraction, initially the charity is exploring the buildings heritage through contemporary art and architecture. There have been a lot of interesting activities going on at the folly over the year; including exhibitions, gardening sessions and a Re Future project to build a temporary canopy in the grounds. The folly is opened for tours and it is a really interesting and unusual building to take a look around.