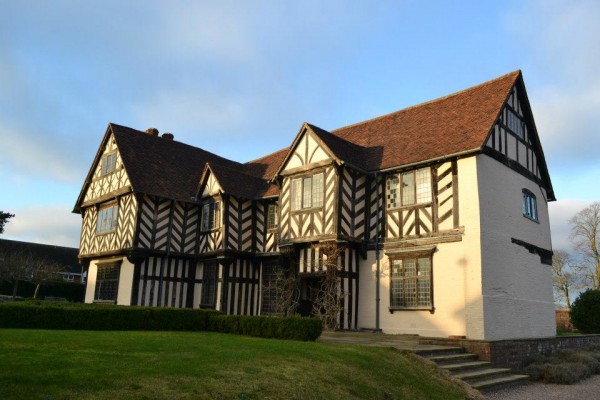 This week's Friday

 Photo and my first ever 

Friday

 Photo, is of a building that's very close to my heart; Blakesley Hall, one of the city's last surviving timber-framed buildings.
After working at Blakesley for nearly eight years, since the age of 20, I certainly got to know its history very well and became familiar with every 'nook and cranny'. Located in Yardley, Blakesley Hall, was once a modern and fashionable middle-class home, built by a yeoman farmer and rising middle-class gentleman, Richard Smalbroke in 1590. And if that name sounds familiar, that's because in the heart of Birmingham City Centre, a famous bit of road is named after the family- Smallbrook Queensway. The Smalbrokes were one of Birmingham's ancient families, along with the Colmores, and the two often rivalled each other for power, wealth and status in much of the sixteenth and seventeenth centuries. Today, the Hall is a grade-II* listed property and part of Birmingham Museums Trusts' nine sites, open to the public for seven months of the year. Blakesley Hall is really a gem of a site and well worth a visit, especially if you've never been before, and even if a stroll around its impressive gardens is all you fancy, you really can't go wrong.