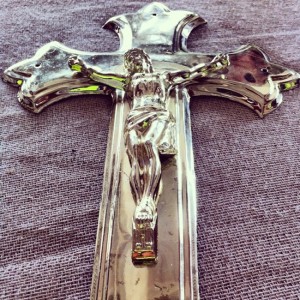 Hi, My name is Valia, I come from Greece and I have studied History and Archaeology at the National and Kapodistrian University of Athens. Currently, I am studying for my MA in Heritage Management at the University of Birmingham and I have just completed my work placement at The Coffin Works, operated by Birmingham Conservation Trust. My keen interest alongside my previous experience of collection management and care, led me to get involved in this project. The Coffin Works at the Newman Brothers is a project imbued with enthusiasm and excitement by the people who contribute to the designation of the place as a cultural attraction, aiming to enhance public's understanding on the industrial history of the area. A new museum is about to open on the outskirts of the city centre bringing back to life the 1960's Newman Brother's business, through the machinery left intact as well as via the demonstration of the coffin fittings processes.
 My role over the past few weeks to this coordinated effort, was to assist the collections and exhibitions manager in every possible way. Specifically, the first week was spent mostly in object handling and labelling training as well as an introduction to the documentation principles. Following that, in collaboration with my colleague Steve and with the guidance from our supervisor, Sarah Hayes, we were creating records of the collection's objects by giving a brief description of the their conditions, while at the same time marking them with new accession numbers and photographing them, making it easier to locate in the future. Afterwards these files were updated to the collections management database using the Adlib software. This, is just an outline of our daily routine as we were entrusted with much more responsibilities, such as collections research in order to develop knowledge of individual groups of objects.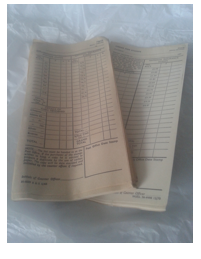 This experience has proven to be very beneficial to me as I was allowed to acquire knowledge and develop practical skills necessary to the beginning of my career. As a matter of fact, I was able to adapt to the working environment smoothly and learn how to work with others as an effective team with common objectives, as well as to prioritise tasks accordingly. Being a volunteer for Coffin Works project I gained not only work experience but also self-confidence and I highly recommend it to anyone who may be interested in getting involved. So, if you are a self-motivated person looking for an exiting project do not miss this chance!
Valia Goula