I've always been fascinated by photographs that capture the 'what was' versus 'what is now'. Birmingham is forever changing and evolving yet the past can still be seen through a number of historic buildings that remain.  However, many of Birmingham's older buildings have now disappeared. Art and photography creatively constructs a memory of the past and glimpses of 'what was' Birmingham can be seen.
Birmingham Then & Now by Alan Clawley uncovers archive photographs of landmark sites of Birmingham and re-photographs them from exactly the same viewpoint today. The book traces the history of the city using vintage photos from the Victorian and Edwardian era, through World War II and into the 1950s and 1960s. Many of the grand buildings of the city centre are featured, such as the Town Hall and the Bingley Hall, but also the railway stations, shops, schools, markets, factories and football grounds that make up the fabric of the city.
Urban and Industrial Watercolours of Birmingham and the Black Country by Arthur Lockwood contains a collection of watercolours painted in the Midlands over the past 25 years. Arthur Lockwood specialises in recording industrial scenes such as metal working factories and foundries before they disappear, the demolition of nineteenth century buildings and the construction of new landmarks such as the Bull Ring.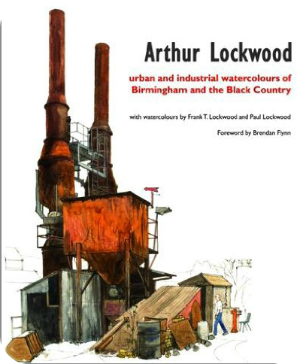 Remember if you are shopping on-line  go through the Amazon and Spend and Raise links on the top right corner…BCT will get a small % of your purchases!