Volunteering is important to Birmingham Conservation Trust's work and we have been working with a wonderful bunch of volunteers for years, albeit in a fairly ad-hoc way.
In preparation for all the activity (events programme, interpretation, learning) being funded by the Heritage Lottery Fund alongside the capital repairs on the Coffin Fitting Works, we have set up a volunteering programme.
We have given a lot of thought to what roles we can offer – to help us achieve more as a Trust – but also what training, opportunities and new experiences we can offer to our volunteers. See blog post for the volunteering roles we currently are offering. Over the next couple of weeks, all the role descriptions will be added into the website (we'll let you know when the volunteering pages are ready!)
Our first volunteer 'get together' last Friday was held in the Shakespeare Pub, just round the corner from the Coffin Fitting Works in the Jewellery Quarter. It was a fantastic evening; welcoming back some familiar faces and meeting new volunteers.
Our new volunteers had a look around the factory and all came back very inspired to get involved (it has that kind of effect on people!)
We feel very lucky to have such a great bunch of people wanting to work with us!
We are delighted to introduce some of our volunteers….
This is Emma – who has been blogging for us for a couple of years. She announced on Friday she is going to do a sponsored 5k run through mud, water, hills and a number of obstacles – to raise money for BCT. Go Emma!! Please support Emma's efforts and if you can donate via Emma's Just Giving page. Anyone else want to be a fundraising volunteer?
This is Julian – who has supported our Heritage Open Days events in the past. You may recognise him better in costume! Julian expressed an interest in extracting some of the social history from the Newman Brothers' archive –  in relation to the impact that the World Wars had on production and life at the factory. Interesting stuff.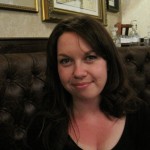 This is Jo – who is going to be helping us at this year's Heritage Open Days event and is also interested in bring trained up as a Learning Support Officer, to support our schools outreach programme which is being developed.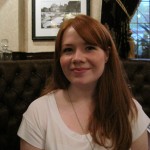 Hannah has blogged for us in the past, and has offered to help us with our interpretation and displays for Heritage Open Days – making parts of the factory come alive through sound, but also provide alternative interpretation for people who are not able to access upper floors of the building.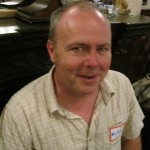 Michael is a Blue Badge Guide, and professional trainer, and has offered to lend us his expertise to train up more of our volunteers to give tours of the Coffin Works.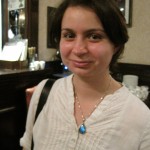 We found out that Sarah studied the art of film-making at University and invited her to use her skills to help us edit the existing film footage we have of the building and its contents.
Laurence is a town planner, but keen to train in social media and start blogging for us. He is also interested in giving some volunteer hours to our Learning programme in the future.
Unfortunately Maxine can't join us again this year for HODs, but is still helping us clean up the factory, ready for visitors the day before! Thank you Maxine.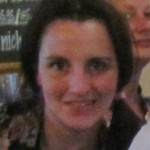 Barbara has volunteered regularly over the last year – and has booked time off to help us run tours and the event over the whole HODs weekend!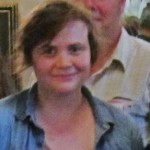 Ros is keen to get stuck into the archives for a spot of research, helping us at the HODs event and also interested in the role of the Learning Support Officer.
Jackie and Kris are our volunteers who are developing and researching the schools outreach programme – and they chatted through the role and workshops with the newer volunteers.
What an amazing bunch and we have other volunteers who were not able to join us on Friday.
On behalf of the Trustee Directors and BCT staff  to all our volunteers – we are enjoying and looking forward to working with you all!
If you are interested in volunteering opportunities at the Trust, please do get in contact with us and we will send you details. contact Suzanne by email: suzannecarterBCT@gmail.com