Last month BCT volunteers Jackie and Kris were invited as speakers to Rotary House in Droitwich Spa to speak to the Probus Club (retired professional and business persons club) about the work of the Trust. Many of this group have been involved themselves in saving local buildings, so were very interested in how our building restorations are being funded.
Kris reported back that some of the gentlemen were expecting a talk on the Coffin Fitting Works and the funeral business; they were asked if they had brought their tape measures!
No tape measures this time, but our ladies were laden with images and artefacts, a fantastic knowledge of the history of the Newman Brothers business, Victorian life and the city of 1000 trades, and our portfolio of rescued buildings. Even if we say it ourselves – fascinating stuff!
Thanks Kris and Jackie for flying the flag for BCT!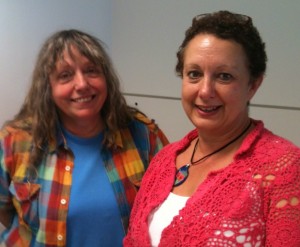 We welcome the opportunity to talk about the Trust's work, so if you organise speakers for your group, then why not invite us? Donations accepted.