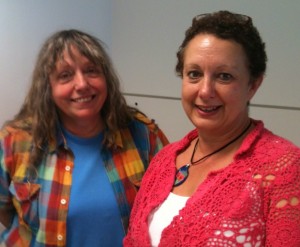 Last week Jackie and Kris, two of our wonderful volunteers, came into the office to present their ideas for a schools learning programme at Newman Brothers.
Both experts in delivering heritage education programmes, we are more than a little delighted that they have volunteered to work with us to develop a schools outreach programme to take the Coffin Fitting Works into schools.
The six month pilot will start in September and workshop titles such as 'Mr Ray's Apprentice', 'Every Shroud has a Silver Lining', 'The Science of Death' and 'The Travelling Salesman' are sure to entice and enthral!
We are thoroughly excited about developing this work with Kris and Jackie over the coming months. Schools are going to be in for a real treat!
If you are a teacher and would be happy to give us some feedback on workshop content a bit further down the line, then please get in touch!