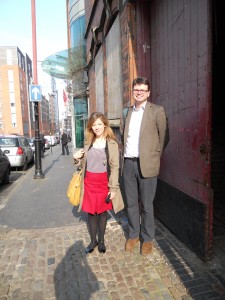 Birmingham Conservation Trust has been selected as one of twelve case studies nationally for a new English Heritage – Heritage Counts report on resilience in heritage organisations during challenging financial times!  The research, which is being carried out by BOP consulting, will particularly focus on Newman Brothers Coffin Fitting Works project and how we have adapted and changed the project when the regional development agency funding disappeared, but actually we have also done a huge amount behind the scenes as well.
Over the last two years the development of the blog and website has made a real difference to people we connect with and we have recently refreshed our board bringing on new skills and people with real drive and enthusiasm to help us face the current challenges.  We have also change our constitution to make it fit for purpose, clear and workable, rather than our previous document which was written in such complex language that it hindered rather than helped. Although this sounds dry, like sorting out your cupboards, it actually makes a big difference!
The full report will be out later in the year – watch out for details!