Volunteer Role Descriptions
Not all volunteering roles are for everyone and some of our volunteering roles need people with specific skills. To help us and you decide if a particular role is suitable for you, we have created descriptions for each of the roles we can offer. These include the responsibilities of the volunteer, the skills and qualities required for the role, and the support and training we can provide.
As of November 2012 we can offer various volunteer roles.  You can decide to do one or more roles, and we are looking for more than one volunteer for some roles! Most of the roles relate to the Coffin Fitting Works project, but we do have opportunities to assist the general work of the Trust.
We are urgently looking for volunteers to take up the following roles: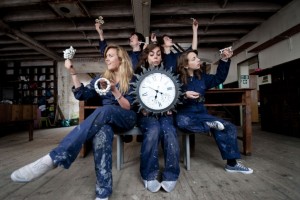 We are also currently recruiting volunteers for the following roles:
Events
Social Media
 Learning
Research
Other volunteering roles we offer, but currently have enough volunteers for:
We will be recruiting volunteers for some specialist roles in the future.
Even though we are not in a position to recruit for these roles; if you are interested, please still get in touch.