Volunteer Policy
Volunteering is important to Birmingham Conservation Trust's work.  This statement is designed to demonstrate our commitment to volunteering and individual volunteers, ensuring all volunteers are treated consistently, equally and fairly.  We can engage people with the historic environment and believe we can achieve more with volunteers. We value and appreciate the full worth of all volunteers.
You are whoever you are – Birmingham Conservation Trust is committed to equal opportunities.
As a volunteer you can expect that….
You will be made to feel welcome by the organisation
Your skills will be matched with our opportunities wherever possible
You will be volunteering for an organisation which opposes all forms of illegal discrimination
You are covered by Birmingham Conservation Trust insurance if working under our instruction
You will be appreciated and recognised for your contribution to Birmingham Conservation Trust
You will be provided with training and support in order to fulfil your volunteer role
Your work conditions will be safe and healthy wherever possible – risks will be advised where necessary
Birmingham Conservation Trust will help you to resolve any problems that arise
You will be given regular opportunity to review what you do with your manager
Birmingham Conservation Trust will seek your views on volunteering and your experiences as a volunteer
You will be entitled to claim back travel expenses to and from the place of volunteering. The HM Revenue and Customs approved mileage rates for 11/12 are: 45p a mile for the first 10,000 miles, 24p a mile for motorcycles, 20p a mile for bicycles. Actual 'out of pocket' expenses are reimbursed for public transport (please submit receipts or tickets).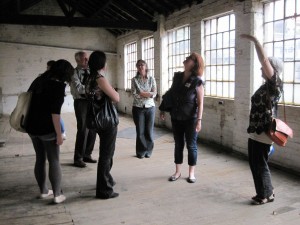 Birmingham Conservation Trust expects volunteers to …
Fulfil volunteering within the terms specified in organisational policies and in the volunteer's role description
Be reliable in delivering tasks identified, honest in all dealings and treat everyone you encounter through your work with BCT with respect
Work safely and responsibly
Attend appropriate training and promote understanding and enjoyment of Birmingham's built heritage.
Birmingham Conservation Trust reserves the right to withdraw an offer of volunteering if the above criteria are not fulfilled or if the conduct of a volunteer negatively affects other volunteers or staff.
For the avoidance of doubt volunteers are not employees or members of staff and it is not